The China position: Gauging investor confidence – an infographic
The China position: Gauging investor confidence – an infographic
A landmark study conducted over the summer of 2019 finds institutional investors are increasing their China exposure. We summarize findings in this infographic.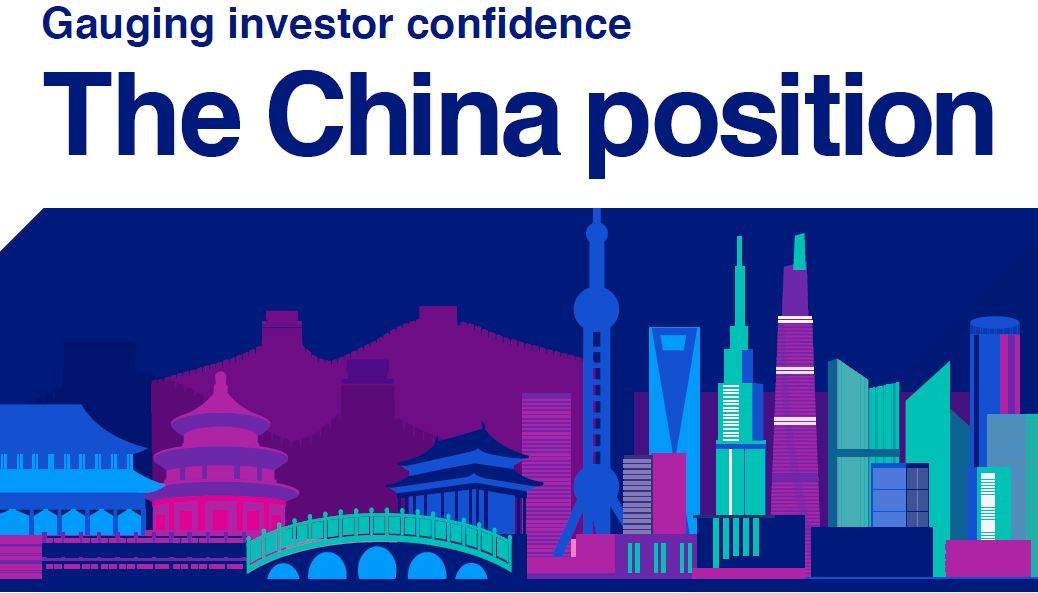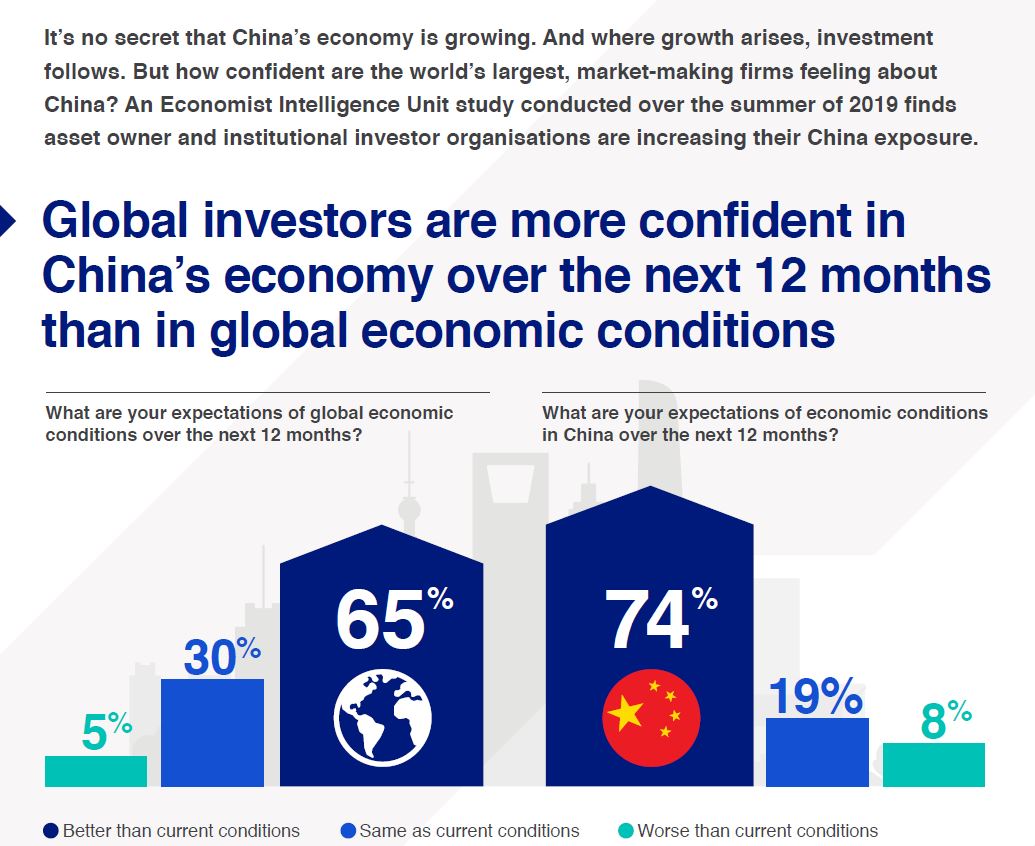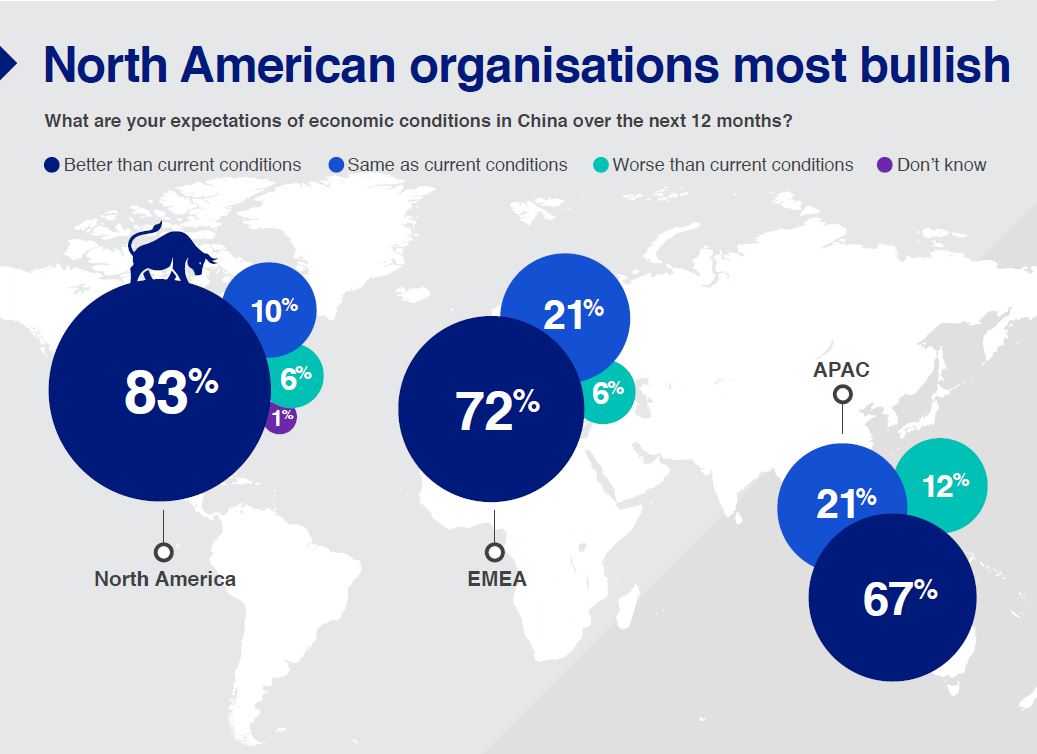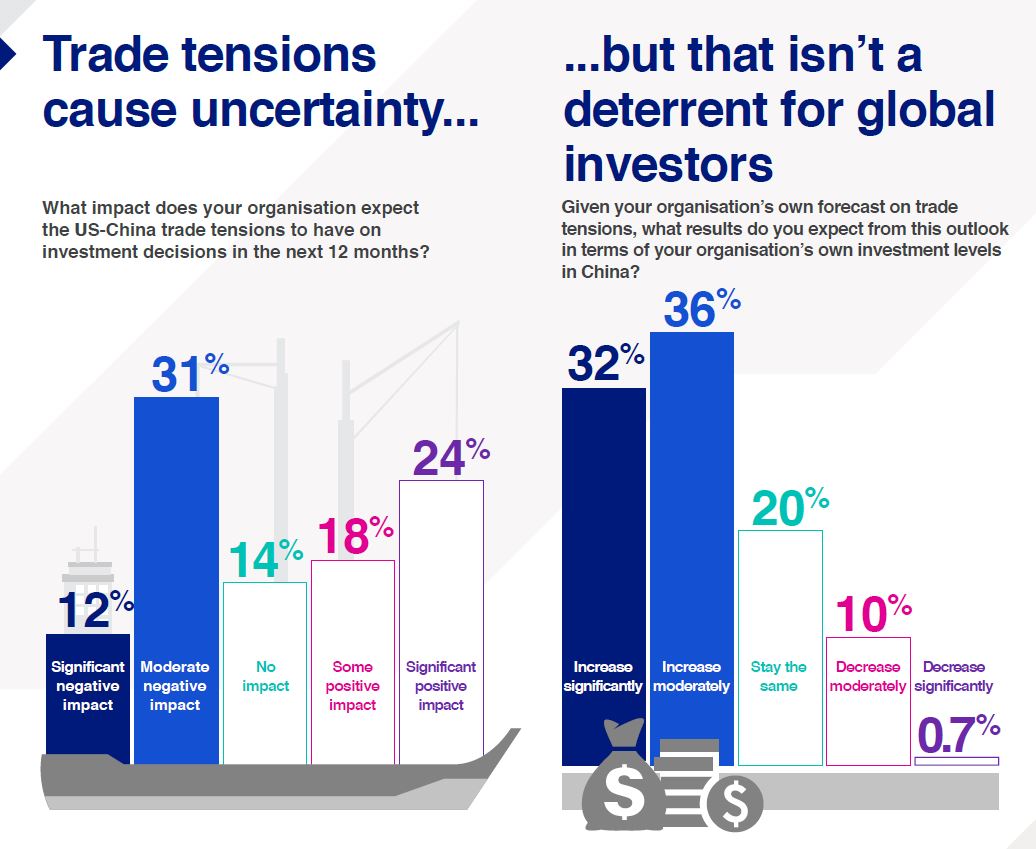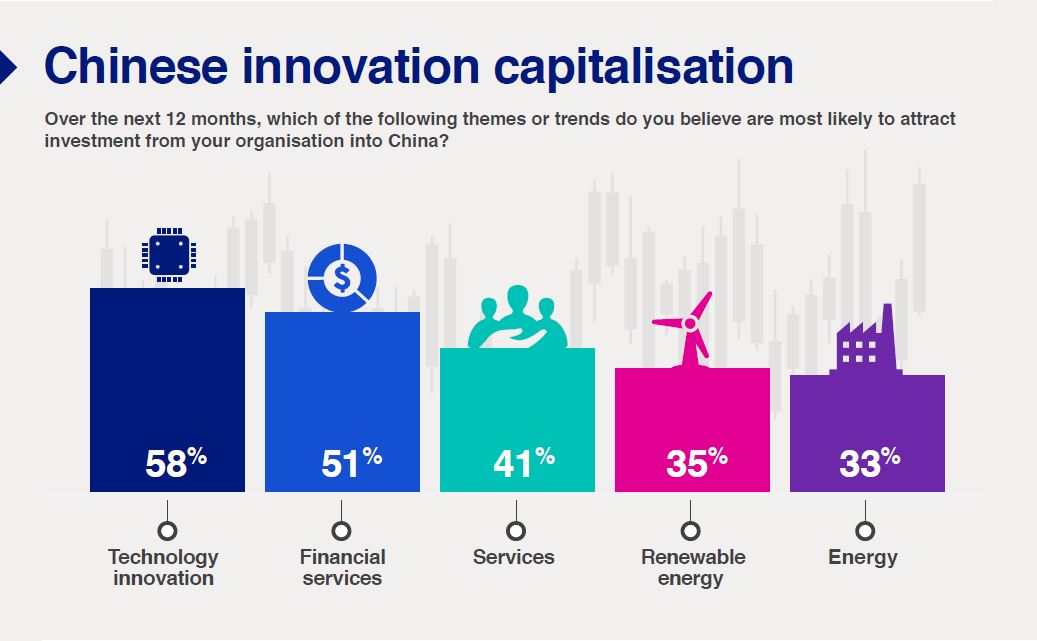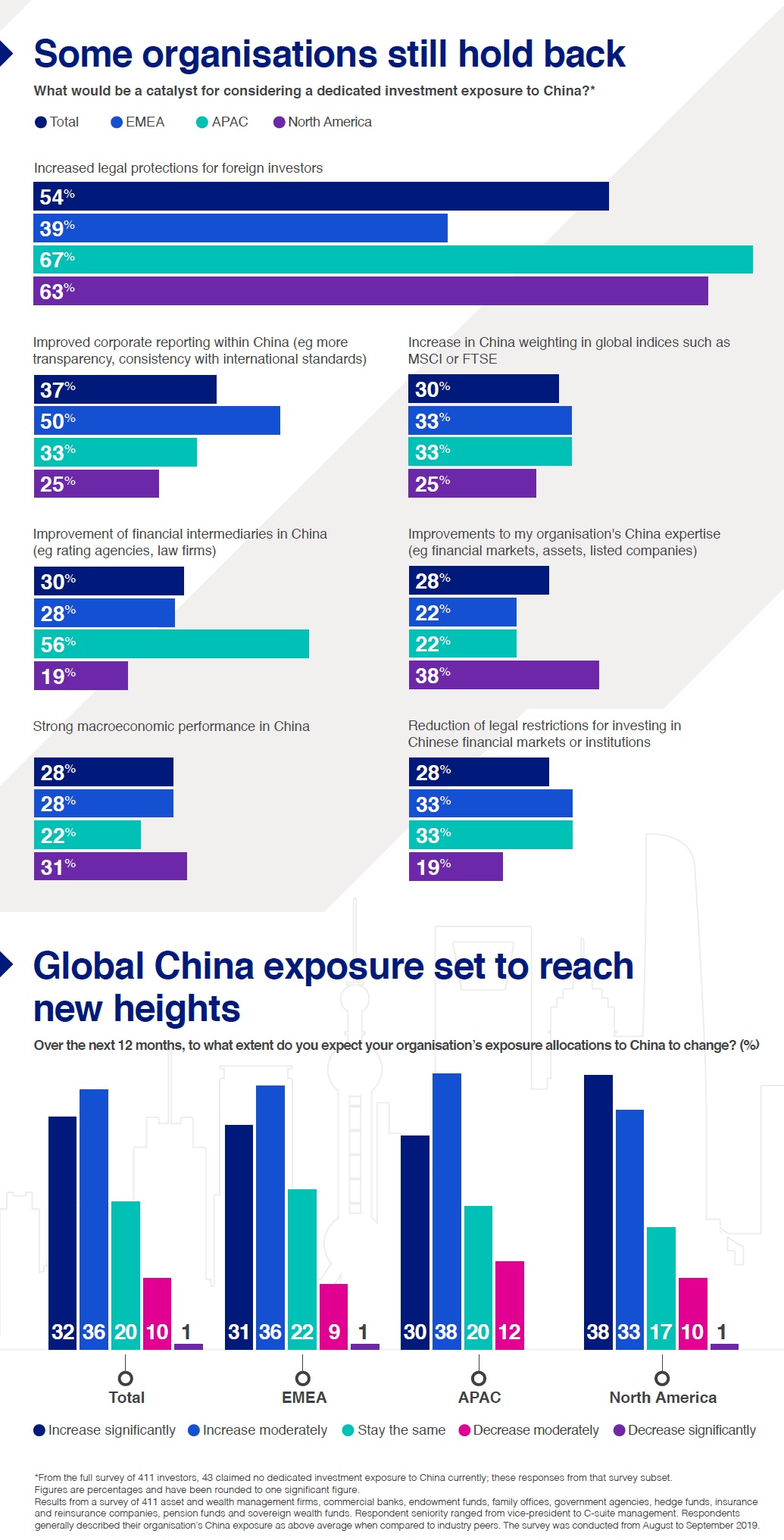 Investment Risks:
The value of investments and any income will fluctuate (this may partly be the result of exchange rate fluctuations) and investors may not get back the full amount invested.

Click here to Download PDF

Related articles

Important information
This document has been prepared only for those persons to whom Invesco has provided it for informational purposes only. This document is not an offering of a financial product and is not intended for and should not be distributed to retail clients who are resident in jurisdiction where its distribution is not authorized or is unlawful. Circulation, disclosure, or dissemination of all or any part of this document to any person without the consent of Invesco is prohibited.
This document may contain statements that are not purely historical in nature but are "forward-looking statements", which are based on certain assumptions of future events. Forward-looking statements are based on information available on the date hereof, and Invesco does not assume any duty to update any forward-looking statement. Actual events may differ from those assumed. There can be no assurance that forward-looking statements, including any projected returns, will materialize or that actual market conditions and/or performance results will not be materially different or worse than those presented.
The information in this document has been prepared without taking into account any investor's investment objectives, financial situation or particular needs. Before acting on the information the investor should consider its appropriateness having regard to their investment objectives, financial situation and needs.
You should note that this information:
• may contain references to amounts which are not in local currencies;
• may contain financial information which is not prepared in accordance with the laws or practices of your country of residence;
• may not address risks associated with investment in foreign currency denominated investments; and
• does not address local tax issues.
All material presented is compiled from sources believed to be reliable and current, but accuracy cannot be guaranteed. Investment involves risk. Please review all financial material carefully before investing. The opinions expressed are based on current market conditions and are subject to change without notice. These opinions may differ from those of other Invesco investment professionals.
The distribution and offering of this document in certain jurisdictions may be restricted by law. Persons into whose possession this marketing material may come are required to inform themselves about and to comply with any relevant restrictions. This does not constitute an offer or solicitation by anyone in any jurisdiction in which such an offer is not authorised or to any person to whom it is unlawful to make such an offer or solicitation.