Analyzing this week's developments in five questions
Analyzing this week's developments in five questions
It's an important week this week for geopolitics and monetary policy. We catch up with Invesco's Global Market Strategist for Asia Pacific, David Chao, on what he thinks of these developments.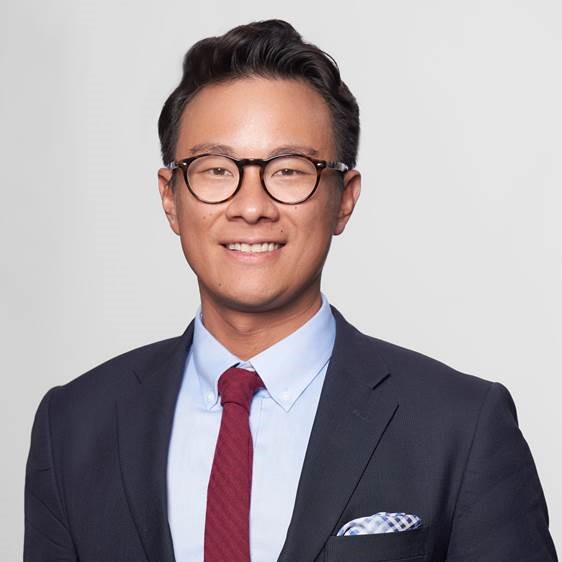 What are your thoughts on: (a) the Federal Reserve's Federal Open Market Committee (FOMC) meeting this week and (b) the first European Central Bank (ECB) policy meeting to be held by Christine Lagarde?

David: As I expected, the Fed maintained the status quo. What's important is the Fed's new dot plot. The dot plot is a chart that records each Fed official's outlook in the Fed's benchmark rate. This dot plot gives us a sense of what the Fed expects to do in 2020, and this time round there will be no changes on main interest rates next year.

I expect the Fed to continue favoring looser monetary policy as inflation continues to track under the 2% target, global growth remains fragile, and the US-China trade tensions remain unabated with a potential for negative spillover effects in 2020.

The ECB is expected to meet a day after the Fed on Dec. 12. This will be the first ECB meeting with Christine Lagarde at the helm. The eurozone will continue to see weak economic growth prospects and low inflation for 2020. This means policy rates will continue to be negative in the EU for the foreseeable future.

I don't expect the ECB to be cutting their already negative policy rates anytime soon. Instead, the ECB, under Lagarde, will need to adeptly convince member countries to start using fiscal stimulus to reinvigorate Europe's lackluster economy.

For example, Germany's key industrial sector is in the midst of its steepest downturn in a decade, with industrial output dropping 5.3% in October year-on-year, according to the Federal Statistics Office. This suggests a further negative weight on overall eurozone growth in the fourth quarter. Last week the new leaders of Germany's Social Democratic party called for a "massive investment program" and a higher minimum wage.

With the UK general election scheduled to be held on Dec. 12, what is your base case scenario for Brexit?

David: The election this week will undeniably decide the fate of Brexit. British Prime Minister Boris Johnson was quoted earlier as being nervous about his narrowing lead in the opinion polls ahead of the election but has promised to deliver a "transformative" Brexit that will allow for reduced immigration to the UK and for a Brexit before the end of January deadline.

The polls have indeed tightened ever so slightly, but all show Boris Johnson's Conservatives with a sizable lead of about 6 to 10 points over Labour, with a BMG survey for the Independent having it at 39-33. An ICM survey for Reuters has it 42-35, and a YouGov poll for the Sunday Times pegs it at 43-34.

Although opinion polls have been wrong in the past in predicting the original Brexit referendum result and also Teresa May's loss of her majority in the 2017 snap election, the base case still remains that Johnson wins the needed majority in the 650-seat parliament and that he swiftly ratifies the Brexit deal that he struck with the EU in October.

In this scenario, the multi-year Brexit overhang will start its removal process and I see near-term strength in UK equities and Sterling. Longer term, even with a Brexit deal and a potential fiscal stimulus under Johnson's Conservatives, UK economic growth uncertainty remains - as the UK's trading status with the EU after December 2020 continues to be unresolved.

The impeachment of Donald Trump has come under spotlight again. What is your expectation on this?

David: For now, market participants have regarded the impeachment process as just noise. Democrats have signaled that they plan to release Articles of Impeachment this week. There are two charges against President Trump: abuse of power and obstruction of Congress. The impeachment proceedings so far have been a partisan affair – with no Republicans breaking rank.

While the House is on track to impeach the President, the Senate won't. The US constitution requires two-thirds majority in the Senate to convict and remove the president; with Republicans controlling the Senate – it's almost impossible that the Senate will vote to impeach Trump.

What is your expectation of a potential US-China trade deal?

David: I'm optimistic that a "skinny" of Phase 1 deal will be announced in the next few days before the threat of more tariffs kick in on Dec. 15. Alternatively, if negotiators can't reach an agreement in time, I think the base case is that the new tariffs are postponed while negotiations continue.

Already, we've seen positive signs that the negotiations are progressing. Last Friday (Dec. 6), China said it would waive import tariffs for some soybean and pork shipments from the US as an act of goodwill and this week, President Trump said the US is doing well with China in proceeding with a trade deal.

China's Assistant Commerce Minister Ren Hongbin said on Dec. 9 that "on the question of China-US trade talks and negotiations, we wish that both sides can, on the foundation of equality and mutual respect, push forward negotiations, and in consideration of each other's core interests, reach an agreement that satisfies all sides as soon as possible".

Beijing is also eager to strike a deal as the Chinese economy continues to be under pressure: November exports fell -1.1% year-on-year as exports to the US -23% year-on-year, the 12th decline in a row.

For the Phase 1 deal to move forward, Beijing wants a partial rollback or relief from existing tariffs while the US wants guarantees on the size of US farm purchases.

What could happen to markets if Dec 15 China tariffs kick in?

David: The proposed December 15 tariffs will cover around USD 161bn of Chinese goods with around 43% of these being consumer goods such as cell phones, laptops, video games, toys and some apparel items and 27% being automotive-related goods.

Simply put, this proposed round of additional tariffs will be more acutely felt by American consumers and Chinese exporters. The markets have pretty much discounted a Phase 1 deal being reached – although I expect a shallow relief rally in global equities as an overhang has been removed.

If a Phase 1 deal is not reached and the December 15 new tariffs go on as planned, market participants are in for market volatility – mostly downward pressure on risk assets and a flight to safety assets such as sovereigns and even gold.

Longer term, the structural issues - such as technology transfers, access to China's market, enforcement mechanisms, IP - between the US and China are far from being resolved and I expect trade tensions to heat up again later on next year.

David Chao is Global Market Strategist (APAC) at Invesco.

Related articles
Important information
This document has been prepared only for those persons to whom Invesco has provided it for informational purposes only. This document is not an offering of a financial product and is not intended for and should not be distributed to retail clients who are resident in jurisdiction where its distribution is not authorized or is unlawful. Circulation, disclosure, or dissemination of all or any part of this document to any person without the consent of Invesco is prohibited.
This document may contain statements that are not purely historical in nature but are "forward-looking statements", which are based on certain assumptions of future events. Forward-looking statements are based on information available on the date hereof, and Invesco does not assume any duty to update any forward-looking statement. Actual events may differ from those assumed. There can be no assurance that forward-looking statements, including any projected returns, will materialize or that actual market conditions and/or performance results will not be materially different or worse than those presented.
The information in this document has been prepared without taking into account any investor's investment objectives, financial situation or particular needs. Before acting on the information the investor should consider its appropriateness having regard to their investment objectives, financial situation and needs.
You should note that this information:
• may contain references to amounts which are not in local currencies;
• may contain financial information which is not prepared in accordance with the laws or practices of your country of residence;
• may not address risks associated with investment in foreign currency denominated investments; and
• does not address local tax issues.
All material presented is compiled from sources believed to be reliable and current, but accuracy cannot be guaranteed. Investment involves risk. Please review all financial material carefully before investing. The opinions expressed are based on current market conditions and are subject to change without notice. These opinions may differ from those of other Invesco investment professionals.
The distribution and offering of this document in certain jurisdictions may be restricted by law. Persons into whose possession this marketing material may come are required to inform themselves about and to comply with any relevant restrictions. This does not constitute an offer or solicitation by anyone in any jurisdiction in which such an offer is not authorised or to any person to whom it is unlawful to make such an offer or solicitation.