Oil diversification with style: An interview
Oil diversification with style: An interview
Risk & Reward speaks to authors of the diversifying oil exposure study about investment challenges of oil-rich countries and factor investing for sovereign wealth funds.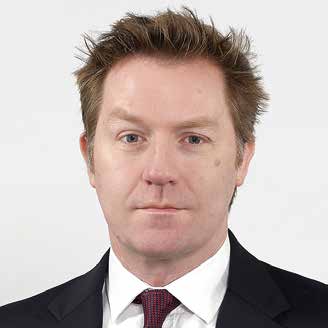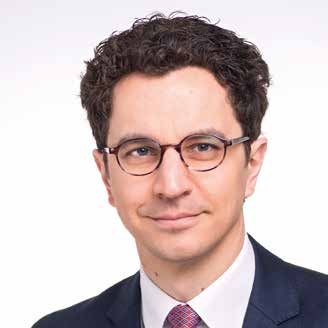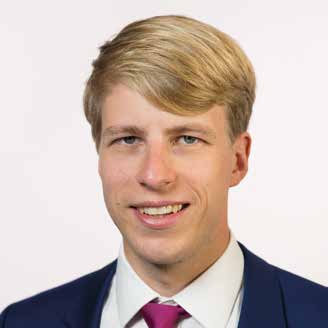 Risk & Reward
Economies with significant oil and gas reserves have been in the news recently: Norway, with the largest sovereign wealth fund in the world, has announced plans to divest from its oil and gas investments. At the other extreme, Venezuela, with the world's largest oil reserves, is gripped by chronic economic distress. Is there a lesson from these sharply diverging experiences?

Mark Humphreys: The lesson is that a country rich in natural resources can manage them either well or poorly. We have known for some time about the Dutch disease – the adverse side effects from the discovery, in the Netherlands' case, of natural gas: it pushed up the real exchange rate and led to a substantial increase in state spending and poor economic performance in the 1980s. These things took years to rectify.

Erhard Radatz: Venezuela's economic problems are, of course, far worse.

Mark Humphreys: Indeed they are. But, at the other extreme, there are many examples of countries establishing an investment fund with the proceeds of their oil revenues and using this fund to stabilize their economies ober the short and long term. Norway and the Gulf economies provide several examples of oil and gas revenues being managed prudently.

Risk & Reward
Is there a standard approach to properly managing such a sovereign fund? Is there a 'one-size-fits-all' solution?
Mark Humphreys: No, not at all. This is because the fund might serve different purposes and its objective may change and thus the way the fund is managed.

Erhard Radatz: The Norwegian sovereign wealth fund, for instance, is currently both a liability sovereign (as it has future liabilities) and a liquidity sovereign (as short-term economic management is its secondary goal). This was not the case in the early days of oil and gas extraction, when the proceeds were used primarily to develop the economy: it was a development sovereign.

Mark Humphreys: In addition, there are pure investment sovereigns, which do not have liabilities, and central banks, which have historically concentrated on the management of foreign exchange reserves but have taken on a greater role as sovereign asset managers in recent years.

Risk & Reward
And how are the assets of such funds generally managed?

Harald Lohre: Again, there is no standard model although many sovereign wealth funds, given their typically long-term investment time horizon, will have significant exposure to international equities. This is typically based on the view that equities produce higher long-term returns than money market instruments and bonds.

Risk & Reward
That sounds very prudent and sensible: is it?

Mark Humphreys: It does sound prudent, but one important issue which an oil (or other resource)-rich economy faces is that global economic growth and inflation, and hence developments in asset prices, are often closely correlated with the oil price. So, a falling oil price may well see global equities fall in value. The drop in the value of equity markets we have seen during oil shocks over the last decade or so can test the resolve of any supposedly very long-term investor. In the second half of 2008, and once again from 2014-2016, the oil price fell some 75% and equity markets around the world suffered severe losses.

Risk & Reward
Surely fixed income securities do well in such periods, providing an offset to weaker equity markets?

Harald Lohre: Generally speaking, they can. But the picture is a more nuanced one. High yield corporate bonds typically behave like equities. Government and investment grade bonds, on the other hand, are pulled in two different directions by falling oil prices: lower inflation will support bond prices, but lower savings by oil-rich economies may raise real yields.

Risk & Reward
So, does that mean investing in a standard diversified portfolio of equities and bonds is far from optimal for an oil-rich economy?

Erhard Radatz: We think it certainly does mean that. Better diversification, in our view, is achieved by combining exposure to equity factors (value, momentum, quality and low volatility) with traditional beta (duration, equity and credit risk and commodity exposure).

Risk & Reward
Is that primarily with a view to avoiding extreme 'tail events' in a market downturn?

Harald Lohre: Adding sources of diversification in order to reduce tail risk is an important potential consideration, but it is not the only one. We could also look at adding factor exposure to give a more complete exposure to equity style factors as well as market factors and then look at how to calibrate the risk of such a portfolio to match an appropriate benchmark exposure.

Risk & Reward
Can you give a concrete example of that process?

Erhard Radatz: Sure. Let's take a simple benchmark portfolio consisting entirely of oil exposure. This can be expected to be an extremely volatile portfolio. To moderate that volatility, let us add exposure to cash – indeed a large allocation so that 90% of the benchmark is in 3-month US Treasury bills and 10% in oil.

Harald Lohre: We can then look at how different factor completion alternatives compare to our simple benchmark. Such factor completion consists entirely of a factor overlay allocation serving a special purpose. In the present study of the oil benchmark, we focus on two objectives: first, a factor completion portfolio which has the intention of "tail hedging" – that is, adding style factor exposure in the pursuit of better downside risk management. Second, a factor completion portfolio which adds style factors to complete the risk allocation in line with diversified risk parity.

Risk & Reward
How would you summarize your study's findings?

Harald Lohre: As you might expect, the tail hedging approach focuses on bringing in an allocation to defensive market and style factors; that is, government bonds as well as quality and low volatility. While this factor completion overlay has a limited effect when it comes to actually reducing volatility, we find it dampens tail risk to some extent.

Erhard Radatz: Unlike this fairly concentrated tail hedging allocation, the constrained factor completion is represented by a broad mix of the available assets. As a result, the corresponding portfolio simulations not only achieve higher portfolio diversification but also enjoy the associated enhancement of portfolio returns – an important feature in the current low yield environment.

Risk & Reward
To be clear, that involves broad factor and market exposure, with leverage used to take the risk back up to that of the simple benchmark?

Harald Lohre: That is correct.

Risk & Reward
Is this an approach with more general applicability, not just to oil-rich countries?

Mark Humphreys: We think it has broader utility. For example, it can be used for any economy with a particularly high exposure, not just to one commodity but to one particular industrial sector. The message is that diversification needs to be as extensive as possible using "all the tools in the toolkit," as we often say. It is not enough just to use a diversified portfolio of international equities.

Risk & Reward
This approach is likely difficult for some asset owners and fund managers to accept. Are they ready for factor as well as market exposure and "using all the tools in the toolbox," as you say?

Erhard Radatz: There is naturally going to be reluctance on the part of some portfolio managers. This is always the case when new techniques are introduced. But we think the merit of this more broadly diversified approach is steadily becoming more accepted.

Risk & Reward
Thank you very much for your time.

This interview was first published to accompany the lead article in Risk & Reward – Q2 2019. Mark Humphreys is Head of EMEA Solutions at Invesco Investment Solutions. Dr. Harald Lohre is Senior Research Analyst at Invesco Quantitative Strategies and Visiting Research Fellow at EMP/Lancaster University. Erhard Radatz is Portfolio Manager at Invesco Quantitative Strategies.

Related articles:
​Important information
This document has been prepared only for those persons to whom Invesco has provided it for informational purposes only. This document is not an offering of a financial product and is not intended for and should not be distributed to retail clients who are resident in jurisdiction where its distribution is not authorized or is unlawful. Circulation, disclosure, or dissemination of all or any part of this document to any person without the consent of Invesco is prohibited.
This document may contain statements that are not purely historical in nature but are "forward-looking statements", which are based on certain assumptions of future events. Forward-looking statements are based on information available on the date hereof, and Invesco does not assume any duty to update any forward-looking statement. Actual events may differ from those assumed. There can be no assurance that forward-looking statements, including any projected returns, will materialize or that actual market conditions and/or performance results will not be materially different or worse than those presented.
The information in this document has been prepared without taking into account any investor's investment objectives, financial situation or particular needs. Before acting on the information the investor should consider its appropriateness having regard to their investment objectives, financial situation and needs.
You should note that this information:
• may contain references to amounts which are not in local currencies;
• may contain financial information which is not prepared in accordance with the laws or practices of your country of residence;
• may not address risks associated with investment in foreign currency denominated investments; and
• does not address local tax issues.
All material presented is compiled from sources believed to be reliable and current, but accuracy cannot be guaranteed. Investment involves risk. Please review all financial material carefully before investing. The opinions expressed are based on current market conditions and are subject to change without notice. These opinions may differ from those of other Invesco investment professionals.
The distribution and offering of this document in certain jurisdictions may be restricted by law. Persons into whose possession this marketing material may come are required to inform themselves about and to comply with any relevant restrictions. This does not constitute an offer or solicitation by anyone in any jurisdiction in which such an offer is not authorised or to any person to whom it is unlawful to make such an offer or solicitation.