Investment themes to note amid Asia's consumption boom
Investment themes to note amid Asia's consumption boom
Invesco's Asian equities team looks at what's driving consumption in Asia and the related investment themes that result from these drivers.
Continued urbanisation, steady income growth and the rise of technology have led to the phenomenal growth of consumer spending in Asia. We are confident that consumer demand in Asia will sustain solid momentum and continue to be a key driver leading regional growth.

Here are some structural factors driving consumption's rise in Asia.

Asian equities to benefit from favourable external environment: 2019 will be a positive year for Asian equities. We believe the latest statement from the Federal Reserve represents a significant change from its stance in 2018. It is entirely favourable for Asia as this should reduce the risk of economic shocks from global interest rates.

Ongoing economic rebalancing in China: The Chinese economy is now on a sustainable path towards a consumption- and service-led growth model. We believe the country's consumption boom will continue to support economic growth as consumption's share of China's GDP remains low compared with the global average.

Reforms in India to unleash efficiency gains: Structural reforms have been gaining traction in India in recent years. Initiatives such as financial inclusion and digitalisation have created a wide range of financial services, and new consumption patterns are emerging. We believe this will reboot the economy and increase market efficiency in the future.

Why Asian consumption is on the rise
Moving online: Technology has disrupted the way people consume, and nowadays an increasing share of consumer spending in Asia is happening online (see figure 1). We believe this trend is positive as the push towards higher participation in the online channels will make it much easier to tap into spending developments in areas that lack scale and logistical support.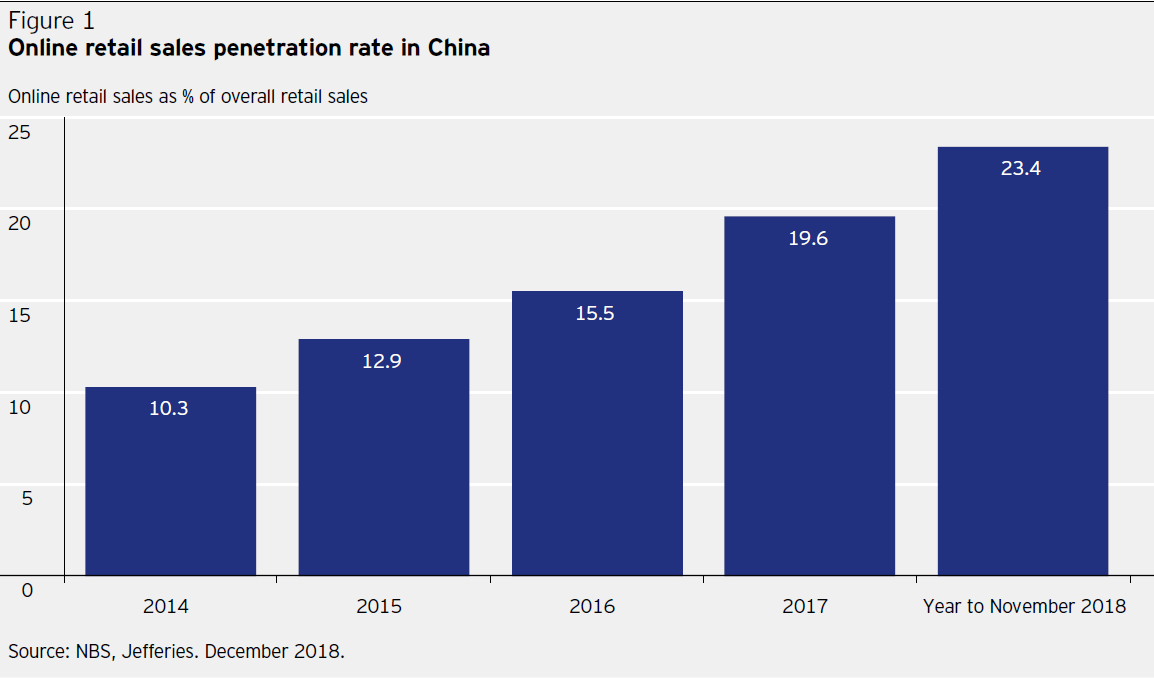 Upgrading on the rise: Asian consumers are looking for products with higher quality or enhanced performance (see figure 2) and are more willing to pay a premium price to get what they want. We therefore believe consumption upgrading will be an important structural theme driving consumption growth in Asia against the backdrop of robust income expansion and strong wealth accumulation.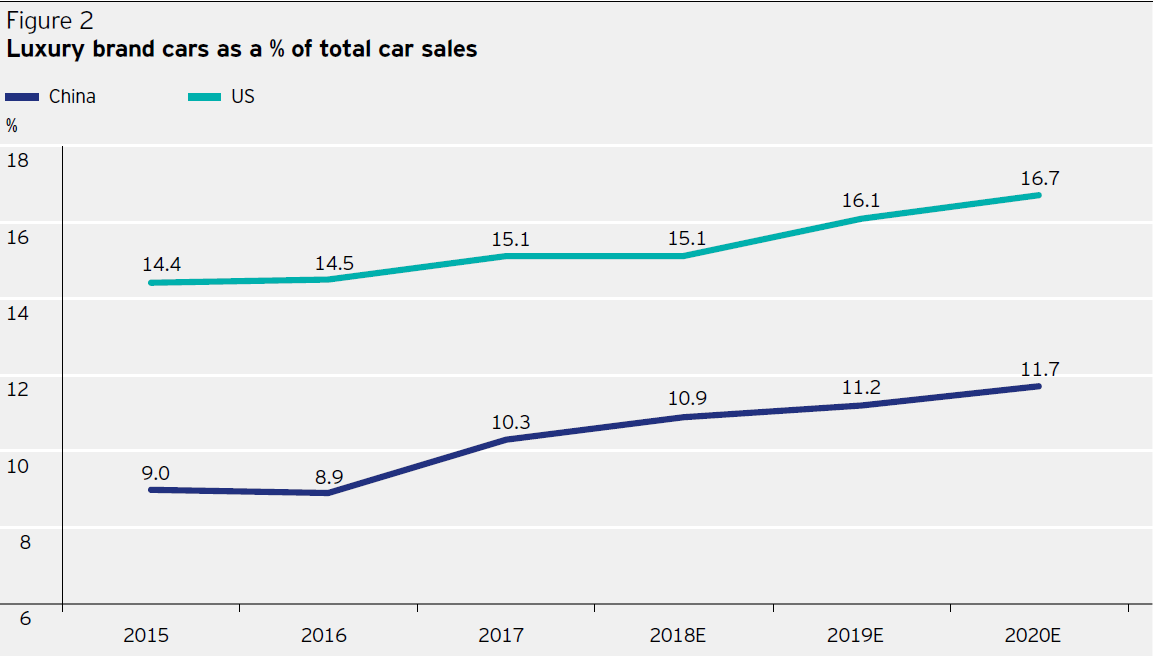 It's about the experience: Modern-day Asian consumers are also looking for intangible experiences when deciding where to spend their money as they are not content simply with material possessions. Education, healthcare, sports, dining out and tourism, among many other areas, are set to experience unprecedented growth (see figure 3) and rise more rapidly than overall retail sales.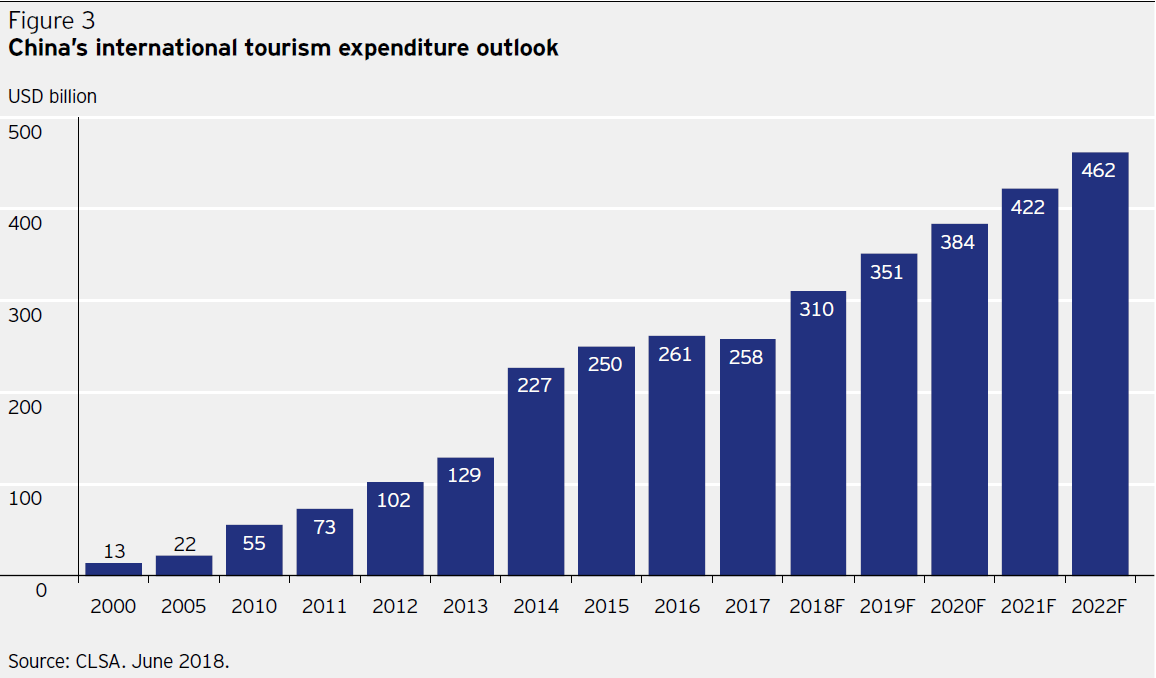 Emerging rural consumption: We believe the time is ripe for consumers in lower-tier cities and rural areas to play a bigger role in driving consumption growth in Asia. In China, more rapid income growth, improved accessibility and low penetration have led to stronger consumption expansion outside top-tier cities. In India, rural spending is expected to contribute more meaningfully to its economy given the government's multiple initiatives focusing on rural areas.

The business of longevity: Global life expectancy is projected to extend to 77 in 2050 from 71 in 2015, an increase of six years. Almost one in four people will be over 60 by then. We believe the longevity business is a strong secular trend that will create high demand for health-related sectors. Health spending as a percentage of GDP in Asian countries is generally lower than in developed countries, indicating plenty of scope to catch up.

Considerations in Asian consumption related themes

Preference for Asia's home-grown companies: We like Asia's home-grown companies, meaning local brands operating in Asia, with consumer products or services offered directly to Asian consumers. This allows us to take advantage of opportunities across the full spectrum of consumer demand (mass, middle-class and luxury) rather than just high-end spending captured by luxury global brands.

Asian consumption becoming core allocation: Given the structural changes taking place in Asia as countries move away from being export- and investment-dependent towards a more consumer-led approach, the "Asia consumer demand" theme should be considered as a core allocation instead of a cyclical/tactical portfolio allocation.

Diversified investment theme: Compared with a pure sectoral strategy, which principally includes consumer staples and consumer discretionary companies, the "Asia consumer demand" theme encompasses a wide range of consumer-related stocks. This enables us to capture broad and diversified investment opportunities, which include healthcare and communication services stocks, as well as consumer finance and information technology companies.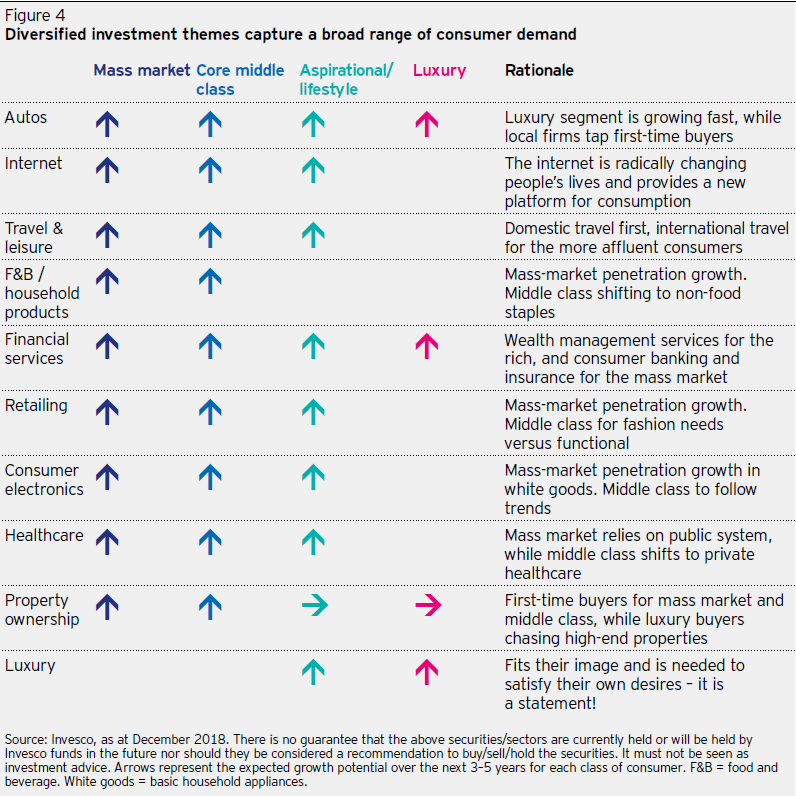 Related articles
Important information
This document has been prepared only for those persons to whom Invesco has provided it for informational purposes only. This document is not an offering of a financial product and is not intended for and should not be distributed to retail clients who are resident in jurisdiction where its distribution is not authorized or is unlawful. Circulation, disclosure, or dissemination of all or any part of this document to any person without the consent of Invesco is prohibited.
This document may contain statements that are not purely historical in nature but are "forward-looking statements", which are based on certain assumptions of future events. Forward-looking statements are based on information available on the date hereof, and Invesco does not assume any duty to update any forward-looking statement. Actual events may differ from those assumed. There can be no assurance that forward-looking statements, including any projected returns, will materialize or that actual market conditions and/or performance results will not be materially different or worse than those presented.
The information in this document has been prepared without taking into account any investor's investment objectives, financial situation or particular needs. Before acting on the information the investor should consider its appropriateness having regard to their investment objectives, financial situation and needs.
You should note that this information:
• may contain references to amounts which are not in local currencies;
• may contain financial information which is not prepared in accordance with the laws or practices of your country of residence;
• may not address risks associated with investment in foreign currency denominated investments; and
• does not address local tax issues.
All material presented is compiled from sources believed to be reliable and current, but accuracy cannot be guaranteed. Investment involves risk. Please review all financial material carefully before investing. The opinions expressed are based on current market conditions and are subject to change without notice. These opinions may differ from those of other Invesco investment professionals.
The distribution and offering of this document in certain jurisdictions may be restricted by law. Persons into whose possession this marketing material may come are required to inform themselves about and to comply with any relevant restrictions. This does not constitute an offer or solicitation by anyone in any jurisdiction in which such an offer is not authorised or to any person to whom it is unlawful to make such an offer or solicitation.